Stephanie + Matt: Columbia, SC Wedding
You may want to go ahead and fix yourself a beverage, because this is a long one…
The alternate title for this post was: "Our Svelte, Stylish Greek wedding", but since anybody can just wander in here from Google, I opted for the less challenging title from a vocabulary point of view.
You will no doubt remember Stephanie from her bridal post a couple of weeks ago. Well, here are some images from her wedding to Matt.
Matt is an artist and Stephanie is a total style-monger, and so Wendy and I knew that the two of them were going to have a very cool wedding, and as you'll see, we were spot-on. First off, take a look at their wedding favors. Matt hand-made these. Unfortunately, the word for them escapes me right night, but you may have seen them before in the film Sleepy Hollow. You spin the disc using the strings on either side and, through persistence of vision, you see the images on both sides overlaid on one another. That should give you some idea who you're dealing with.
Here's Stephanie's lovely wedding dress.
Groom and groomsmen: powered by sugar.
Puppy: powered by cute-fusion.
And what kind of shoes does a bride like Stephanie wear under her gown? These, of course.
Matt and his groomsmen watched USC take on Tennessee until it was time to get ready. Note that there are four visible clocks in the background. I'm thinking this may be part of the reason this location was chosen for them to get ready. 
So you've seen Matt now. Big, burly dude, covered in ink, probably a real tough guy, right? (Okay, maybe  scratching the puppy undermines that image a little.) Truth be told, Matt is romantic to the bone. This is his wedding gift to Stephanie–it's a scrapbook commemorating their entire relationship through photographs, notes, and memorabilia. This page contains a ticket stub from every movie they've ever seen together. Ladies, if you'd like to take a moment to get a tissue, feel free.
Guys, it's time to step up your game.
At this point, the girls were mostly ready, though Steph was still getting her hair done. The guys were, well, still watching the USC-Tennessee game.
Matt's sunglasses are my favorite.
While Stephanie finished up with hair and makeup, Wendy took the bridesmaids outside at the gorgeous Millstone at Adams Pond for a few group poses.
Once Stephanie was ready, she joined in, too.
The wedding was held at Holy Trinity Greek Orthodox church.
Here's Steph with the book Matt made for her. Stephanie is such a magnificent fit for Matt! She attempts to fight her romanticism tooth and nail, but it's a losing battle. She kept cursing Matt, saying he was going to screw up her makeup by making her cry.
Matt and Stephanie didn't want to see each other before the wedding, but they did want the chance to talk, so we put a door between them.
This little guy had his doubts about being photographed.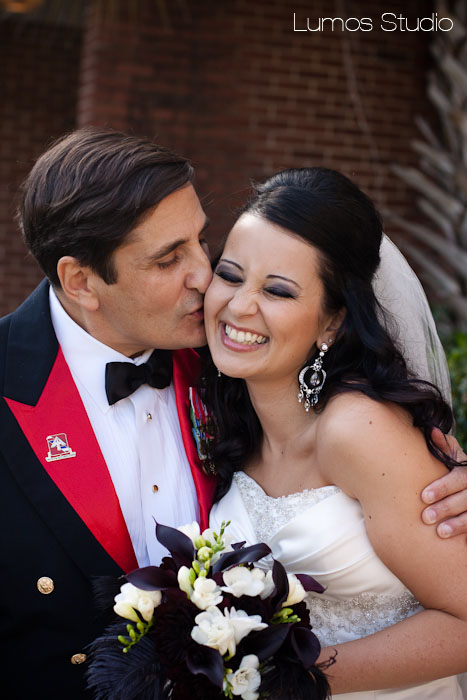 Finally, the guys were ready…
…Stephanie was ready…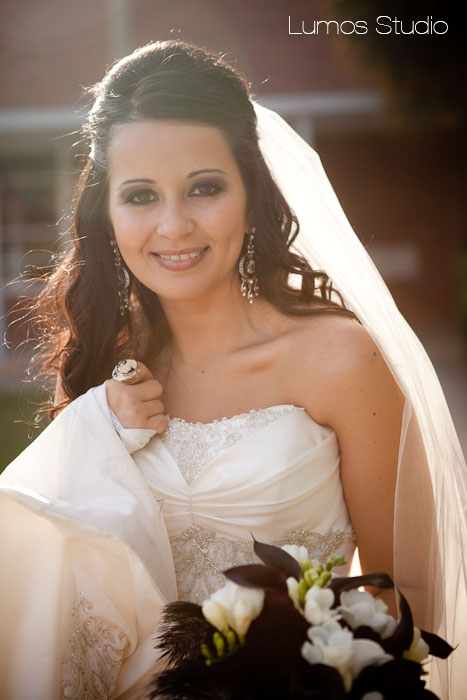 …and here comes the bride!
This was our first Greek Orthodox ceremony at Lumos Studio and Wendy and I were both struck by the beauty and levels of symbolism. Father Michael was also wonderfully gracious and helpful.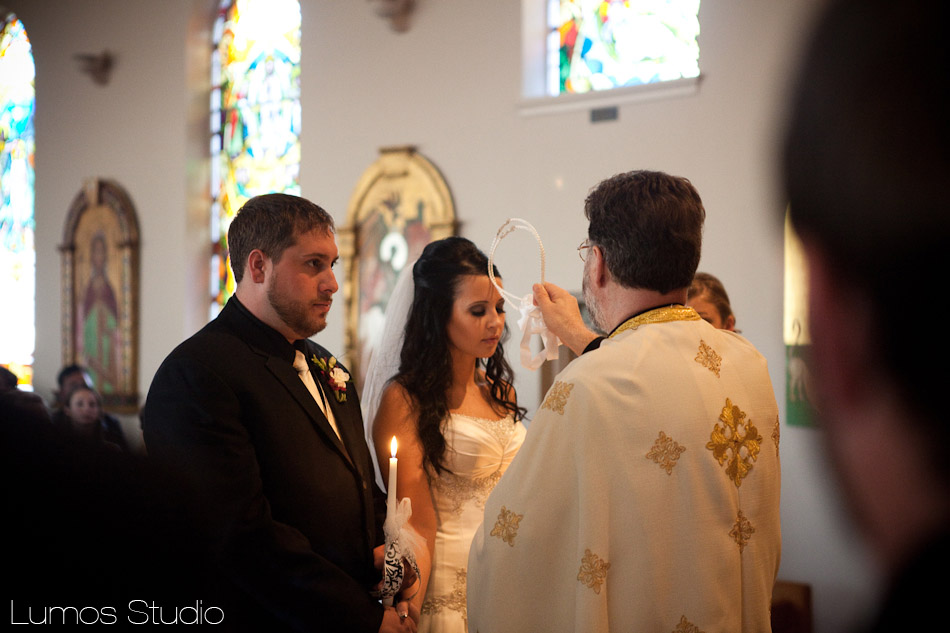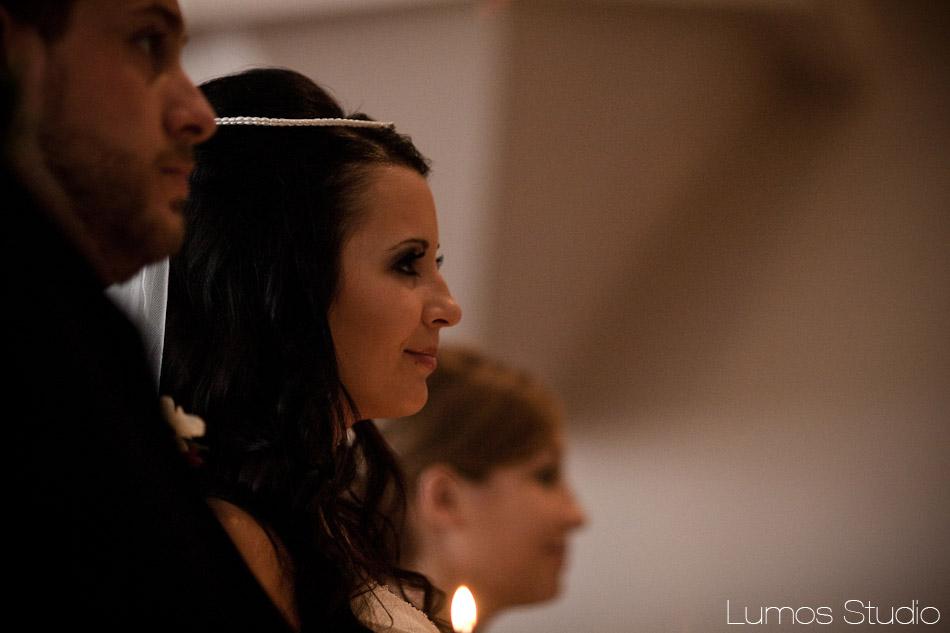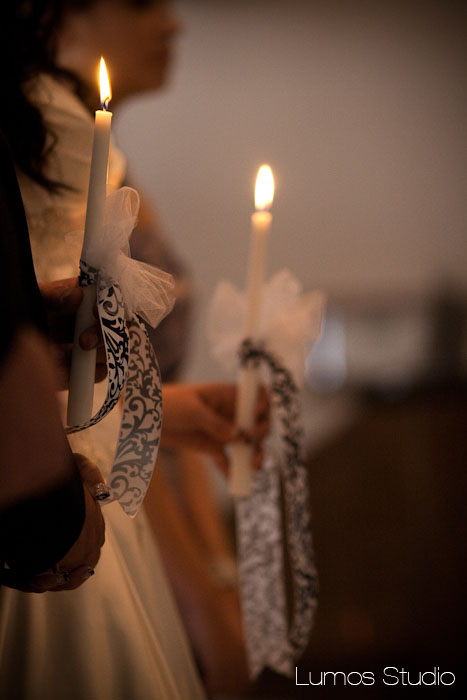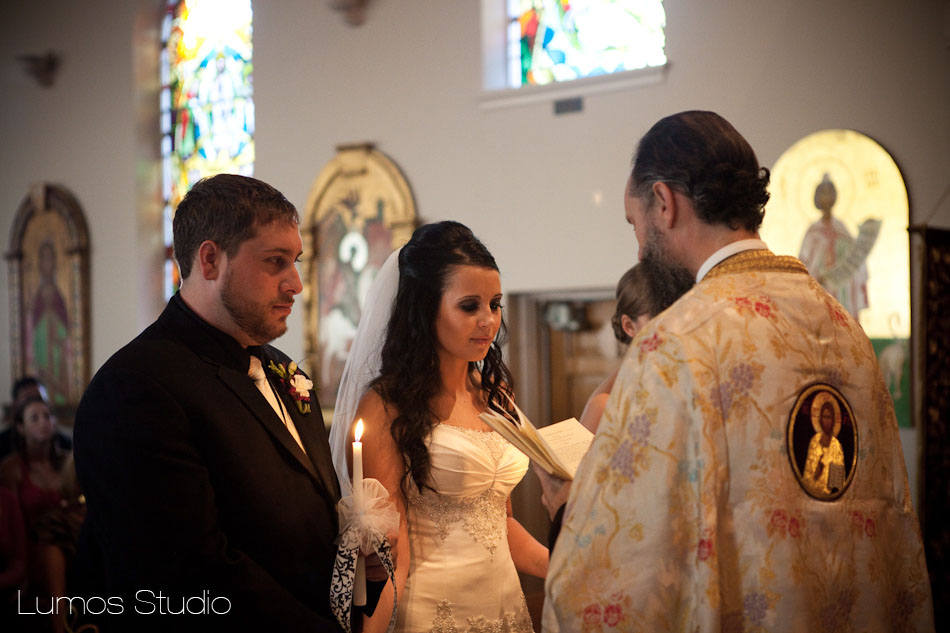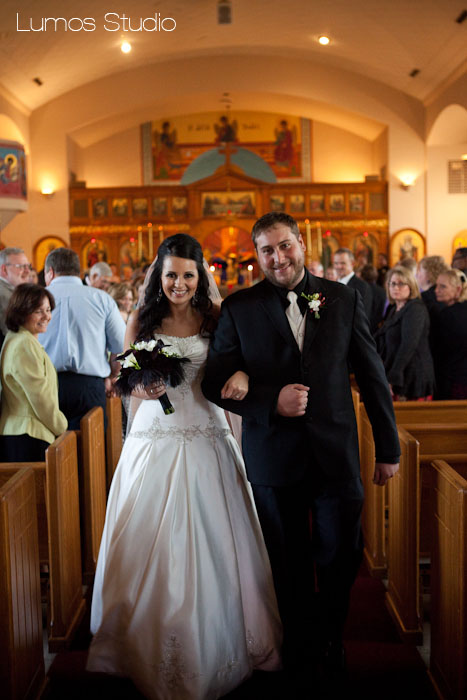 A little post-ceremony kiss with an awesome car.
This was the topper for Stephanie and Matt's wedding cake.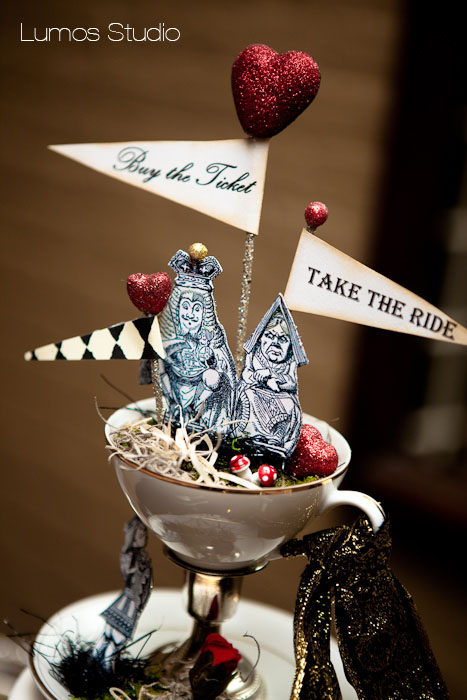 ..and here's the rest of the cake from the amazingly talented folks at  Tiffany's Bakery.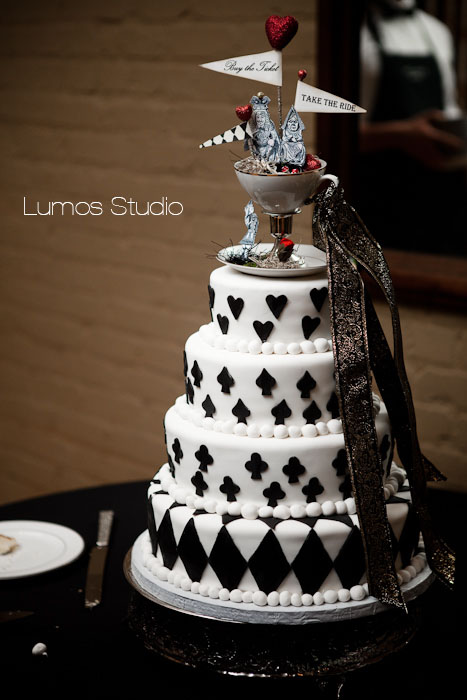 Lovely first dance mood lighting courtesy of King Entertainment.
After a little dancing, we pulled Stephanie and Matt aside for a little while to get some shots of just the two of them together.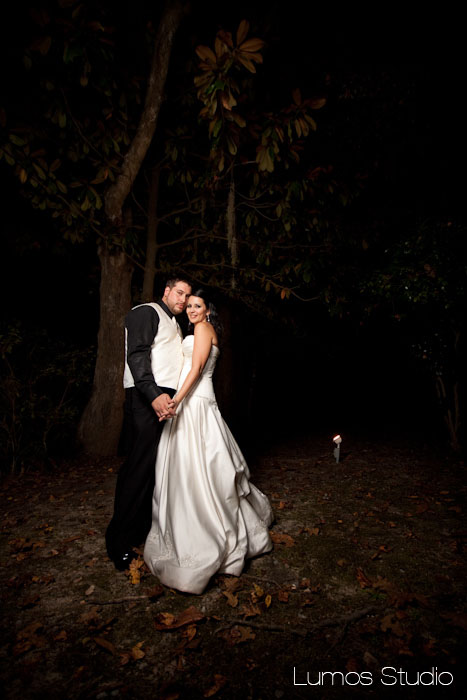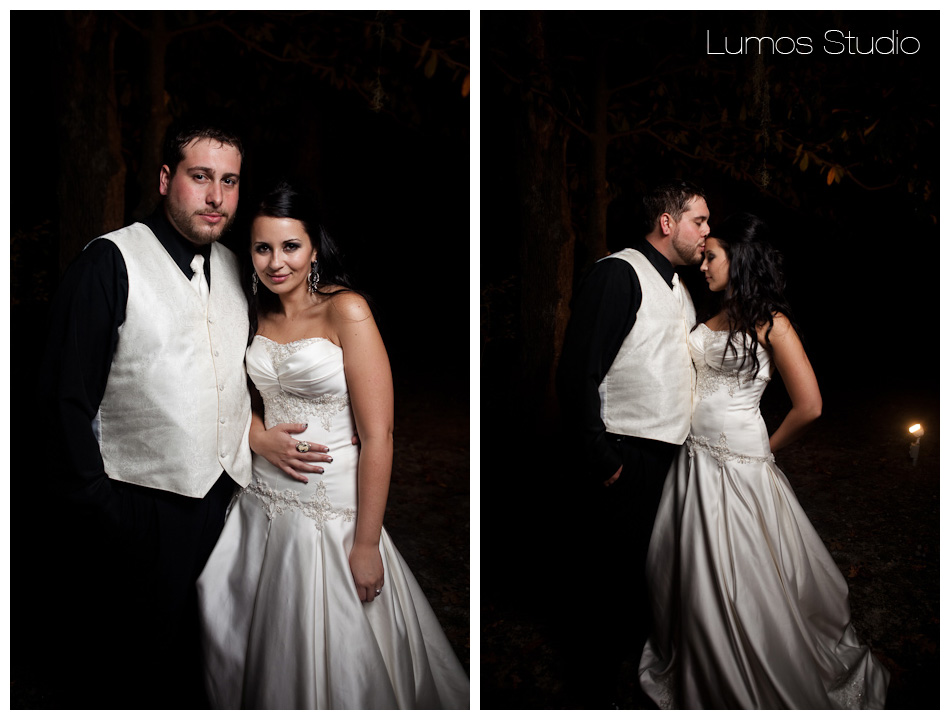 Now back to the dancing!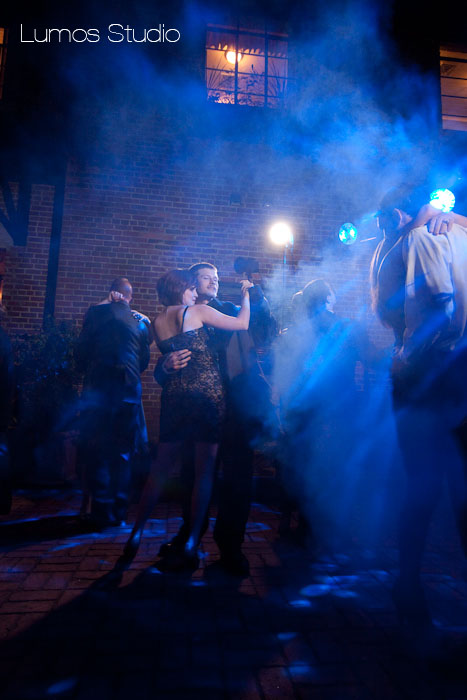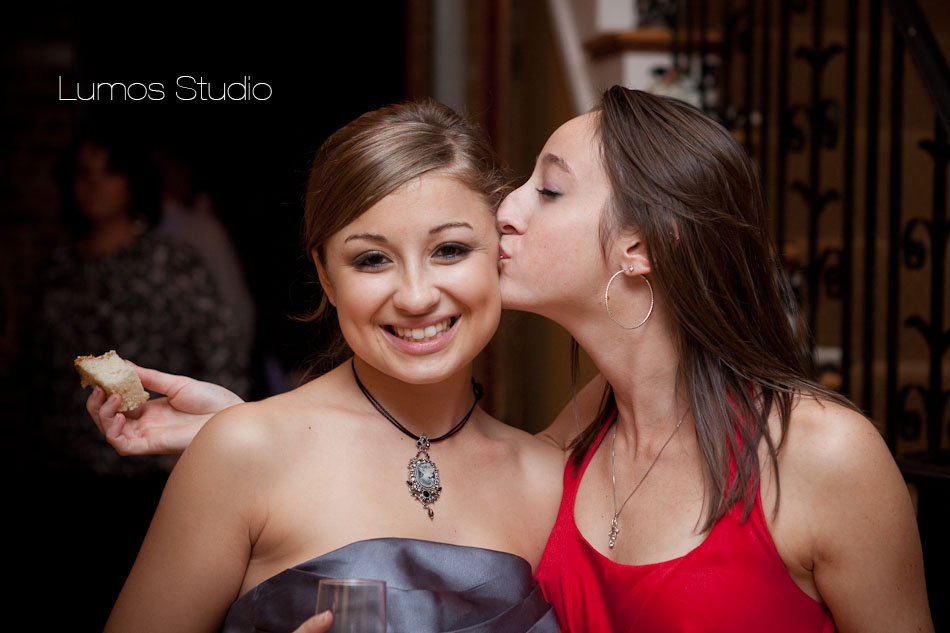 Phew! Thanks for sticking with us!
Obviously, the wedding was a blast and we are tremendously thankful to have gotten to be a part of it. Stephanie and Matt, you guys are made for each other! We hope you continue to delight in every day you have together.