Lou: Bridal Portraits
Lou and Micah are married!
Wendy and I have known Lou for several years, so we were especially delighted to have the opportunity to take this lovely lady's bridal portraits. Lou is a tremendously creative person, and she knew exactly what she wanted for her photos, so we started out at an antique store here in Columbia. Initially, I was picturing cool old furniture and dusty chandeliers, but Lou had picked out this awesome antique telephone booth, the colors of which I think really set off her bouquet.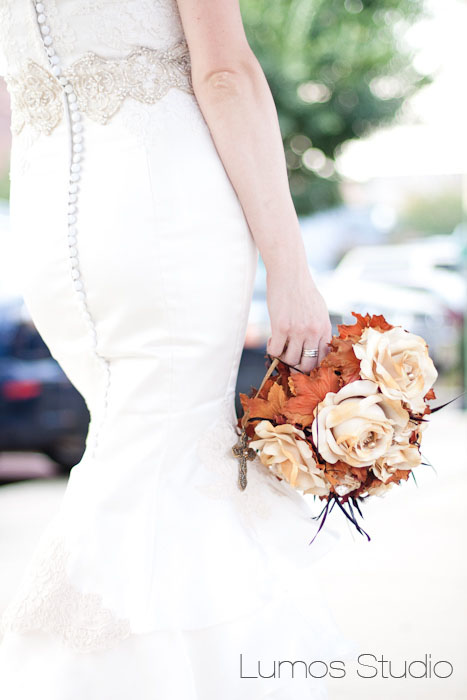 After the antique store, we headed down to the Broad River where Micah actually proposed to Lou. We managed to get a few shots before having to take off to avoid being locked in the parking lot overnight due to what we were told was either a dog race or a bike race. (I understand that they're both 'races', but I'm still a little disconcerted that the folks who warned us of our impending confinement weren't 100% clear on that.)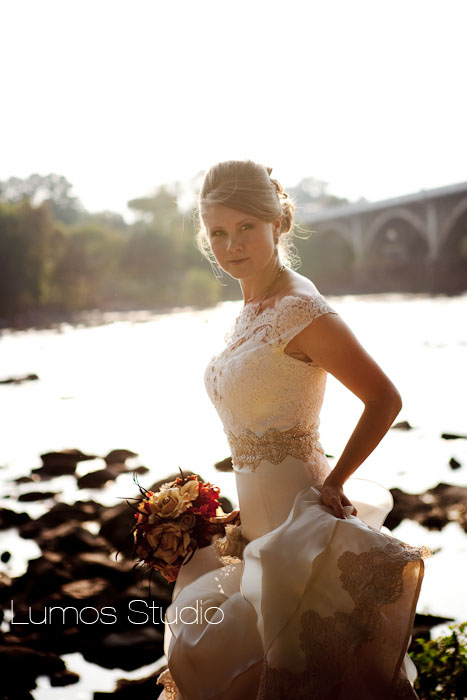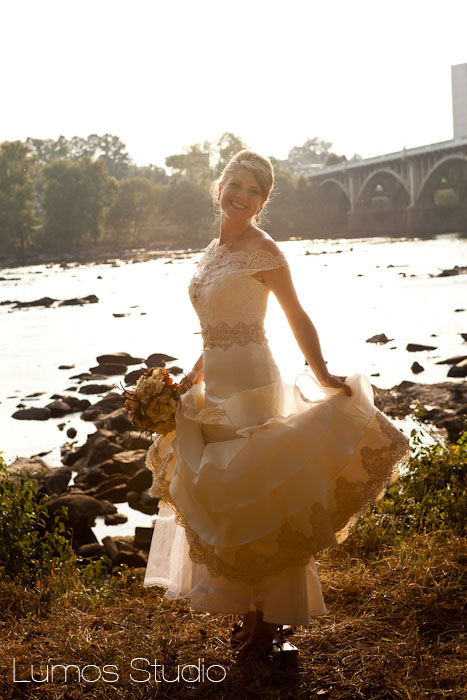 Finally, we headed down to Starbucks, where Lou asked to be photographed with the 'Grace' sign in the background. Grace, marriage, and caffeine… that's a combination we can get behind.
(Support your local coffee house.)
I mentioned that Micah proposed to Lou at the river, but perhaps I didn't make it clear that he proposed to her on the river—specifically, in a canoe. Well, I think technically these are kayaks, but we figured they'd do.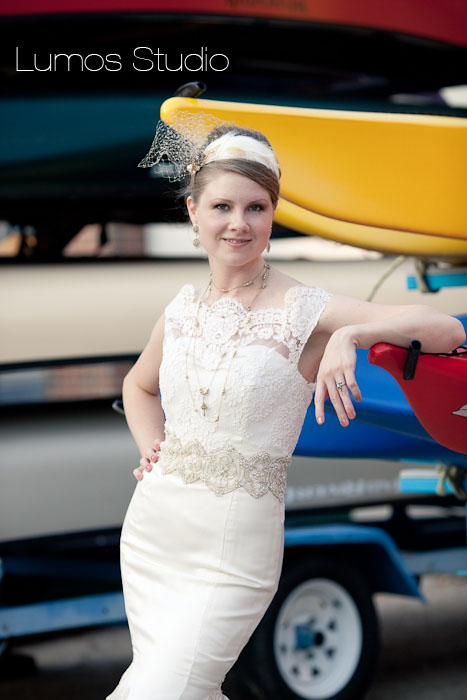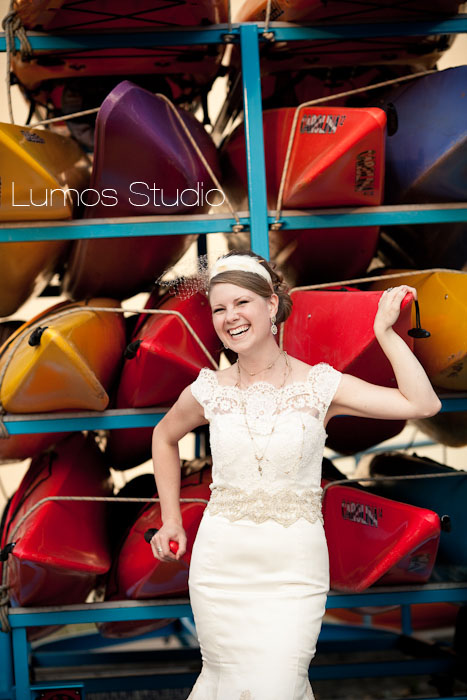 Congratulations to Lou and Micah! We wish you two the very best in marriage and in life!