Jason & Britt: Married
Today's post is absolutely packed with photography goodness. Wendy and I have a lot of photos from Britt and Jason's wedding to edit, so we haven't had a chance to assemble the slideshow yet. That's the bad news. The good news is that there are a ton of photos in this post, so without further ado, let's get started.
Jason and Britt have been two of my favorite subjects since over a year ago when I shot their engagement session. Let's take a trip down memory lane, shall we?
Aw, just look at them. So young. So in love. And now, more than a year later, they're…well, still so young and so in love, so let's get to the marrying.
Wendy started out with the girls as they did all the things women do to prepare for an event as important as a wedding.
So while the ladies were getting dressed, making themselves even more beautiful, and seeking God's favor on the marriage, the guys were…
…playing Rock Band.
You have to understand, ladies, mental preparation is necessary for an event as significant as a wedding.
Wendy rode with Britt over to Holy Trinity Anglican Church, the site of the ceremony and snapped this lovely picture of her in the car.
…and also got this shot of Britt's awesome bracelet.
Once we all arrived at the church, Wendy and I grabbed shots of some of the other details of the wedding, like the bridesmaids shoes…
…and the groomsmen's boutonnieres (have to look up the spelling on that one every time).
The flower girls, per regulation, were adorable.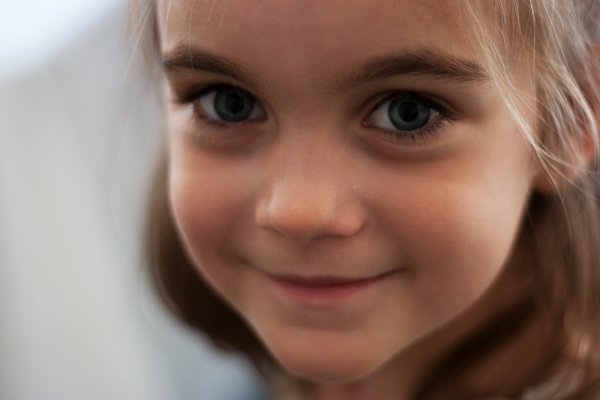 At long last the church was ready…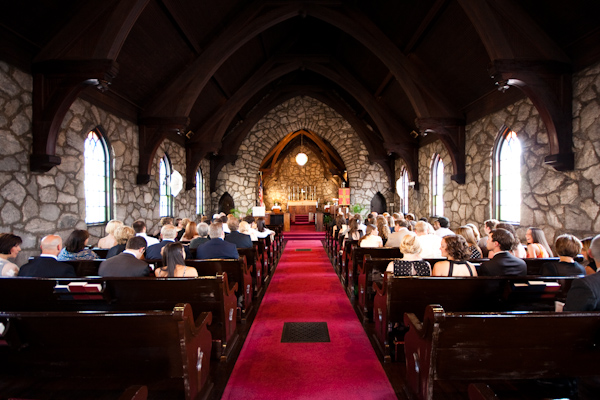 …Jason was ready…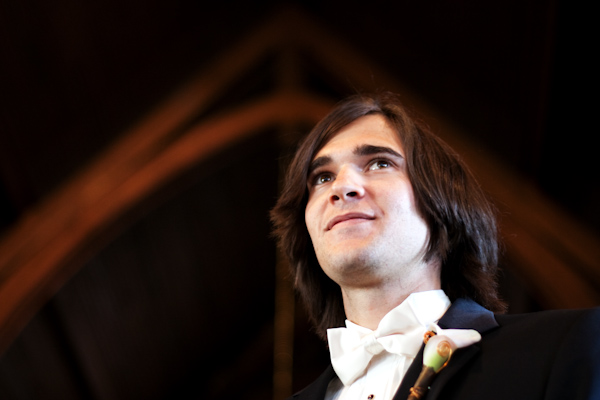 …and Britt was ready.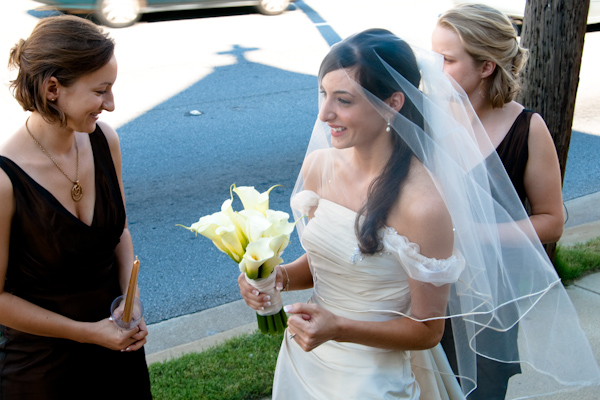 …so they got started.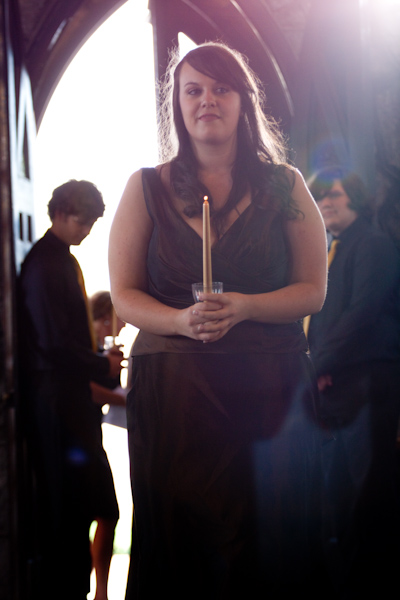 (Jess, when you get married, we hope you'll either hire us to photograph your wedding or just let us assemble an album from all the pictures we already have of you. We can Photoshop you into a white dress if you want.)
Britt and Jason decided, after they got engaged, to forego kissing until they were married. I'm totally blown away by that. What kind of longing do you think that must create in a couple who obviously love each other as much as these two?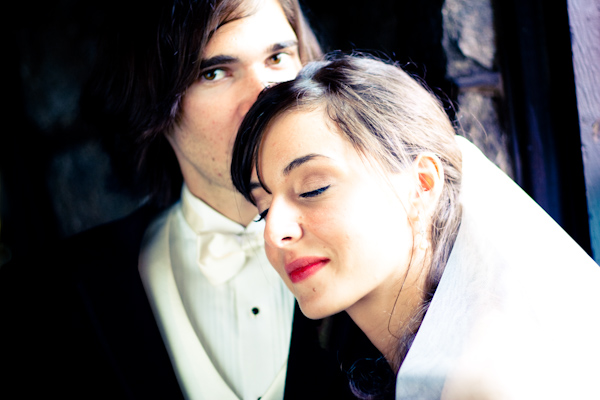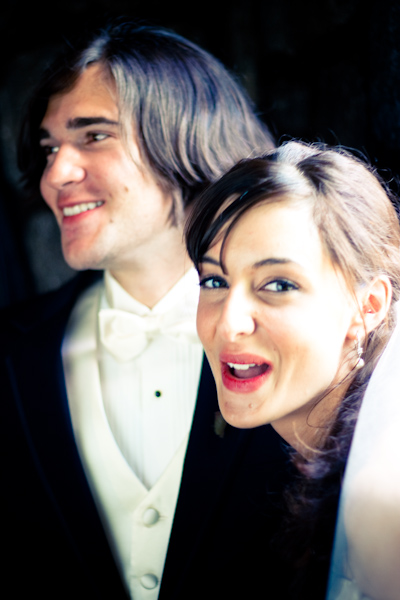 My guess? A lot of longing.
From the church, we all went over to the Westin Poinsett Hotel where Britt and Jason had their reception. Check out this reception hall:
…and this awesome cake:
From there, it was pretty much one amazing party.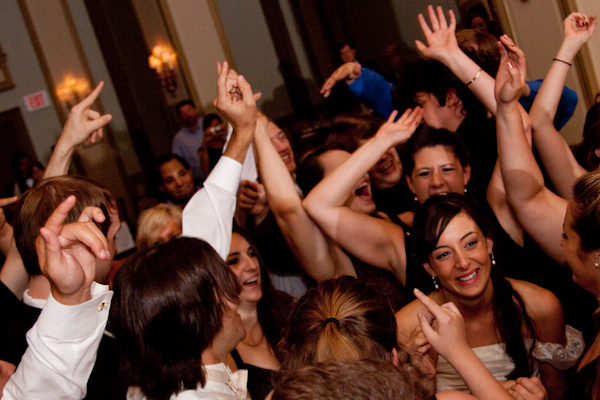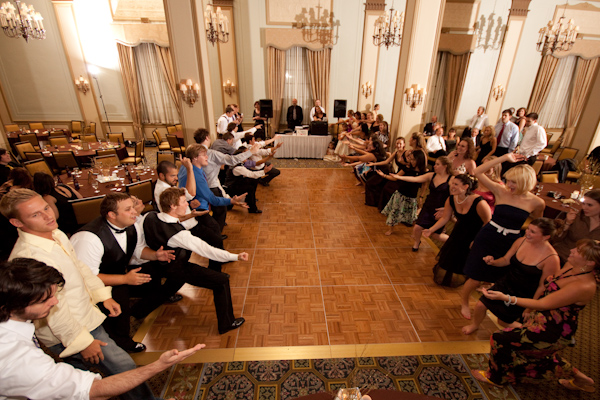 Britt, of course, tossed the bouquet…
…but Jason was in for a surprise with the garter toss.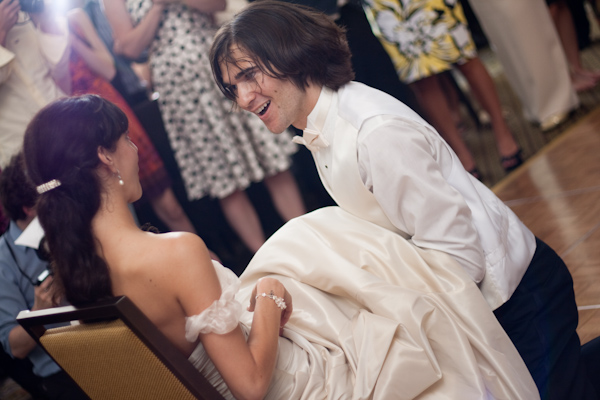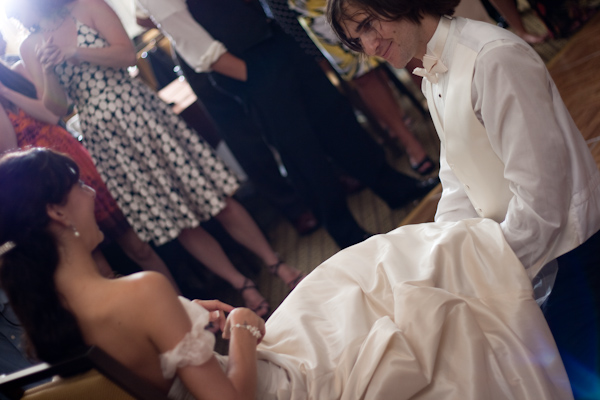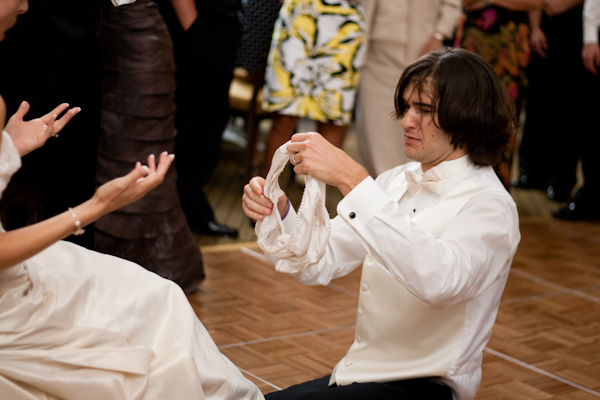 Wendy assures me those are not Britt's actual underwear.
After that there was still more dancing…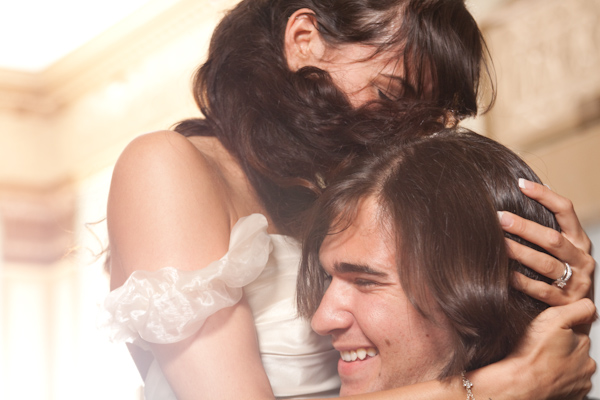 …and still more adorable children.
Before the night was over, we slipped Jason and Britt outside to get a shot of them with the Poinsett in the background. If you saw a guy with a camera lying in a hotel driveway in Greenville that night, thanks for not running me over.
Wendy and I had an amazing time photographing Jason and Britt's wedding and, while we're going to miss having them here in Columbia, we're glad they're off to a fantastic start to their marriage.
Come back tomorrow for the final day of TEN (business) DAYS OF BLOGGING!