Rachel and Adam's Island House Wedding
Rachel and Adam had a beautiful fall-themed wedding at The Island House on Johns Island and Wendy and I were lucky enough to get to photograph it for them.
We had a hard time narrowing this wedding down to our favorite photos and while we think the beautiful couple and the amazing wedding they put together is reason enough to scroll all the way through, there's a special, awesome surprise for USC fans at the end. Clemson fans, there's also a lot of purple in the wedding, so, there's that for ya'.
Here's the lovely bride…
…and her handsome groom.
See the notes Rachel and Adam are writing? Keep those in mind. They appear later.
(That's called foreshadowing.)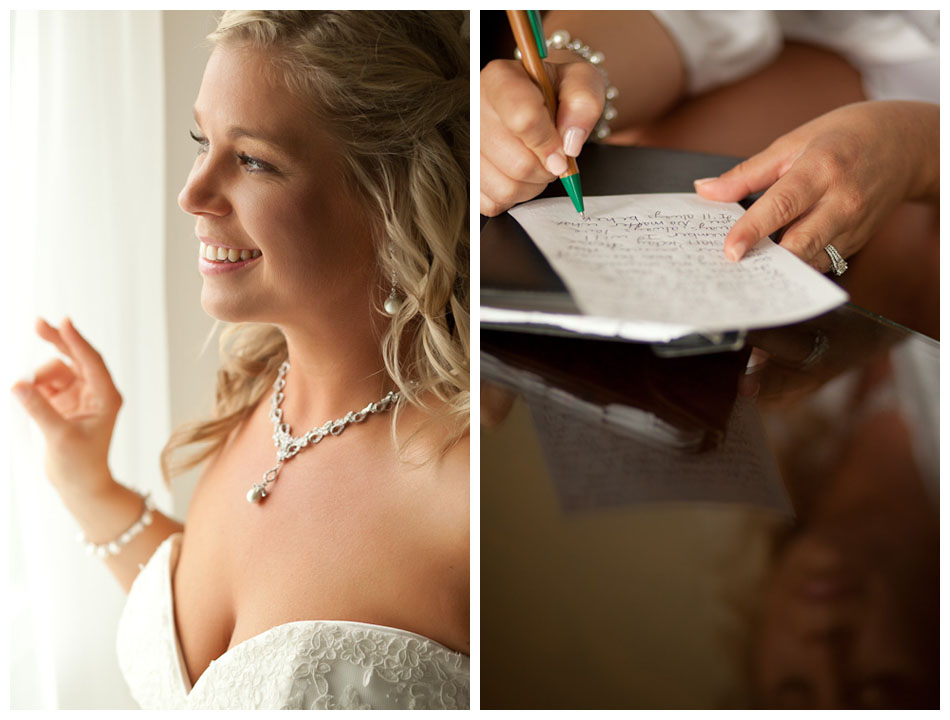 The guys.
The box of wine you see below is part of a wine ceremony. Rachel and Adam sealed the notes they wrote to each other in the box with the wine and won't open the box until their one year anniversary or their first fight. Then they'll open the letters they wrote to one another, as well as a bottle of wine. I thought it was a lovely way to remind each other of exactly how they felt on their wedding day.
Keeping with the fall theme, the adorable flower girl wore this "corn-y" sign as she led Rachel to the altar.
The ringbearer, however, had the coolest hat at the party.
We couldn't have asked for a more beautiful day at The Island House.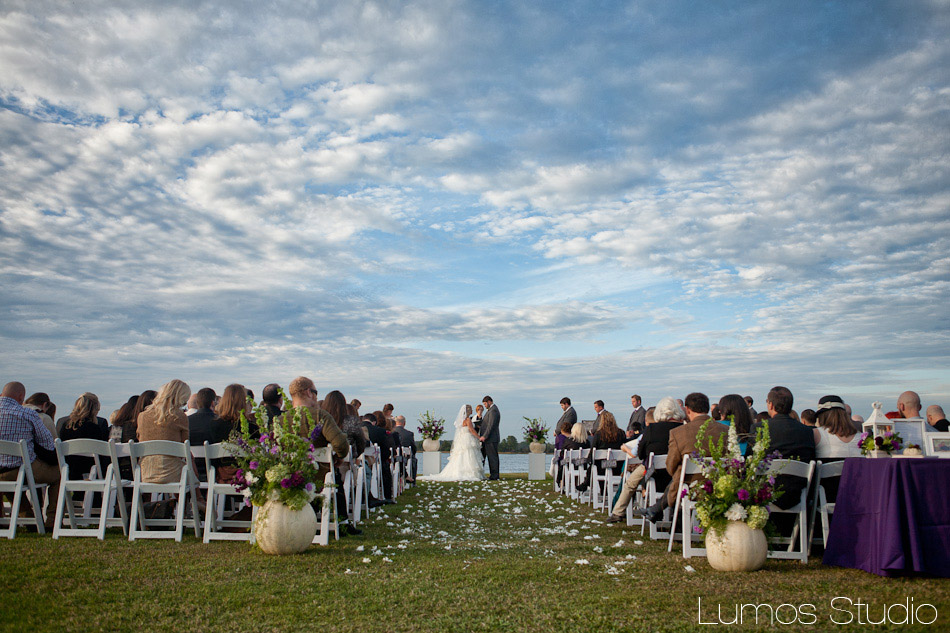 And the beauty continued right on into sunset.
Which pairs nicely with a beautiful bride, her beautiful bridesmaids and hear be-…handsome groom.
As the night progressed there was dancing to great music provided by Zero to Never (a band with two members who play bass better than I do).
And here are some of the lovely floral arrangements provided by Debi at First Bloom.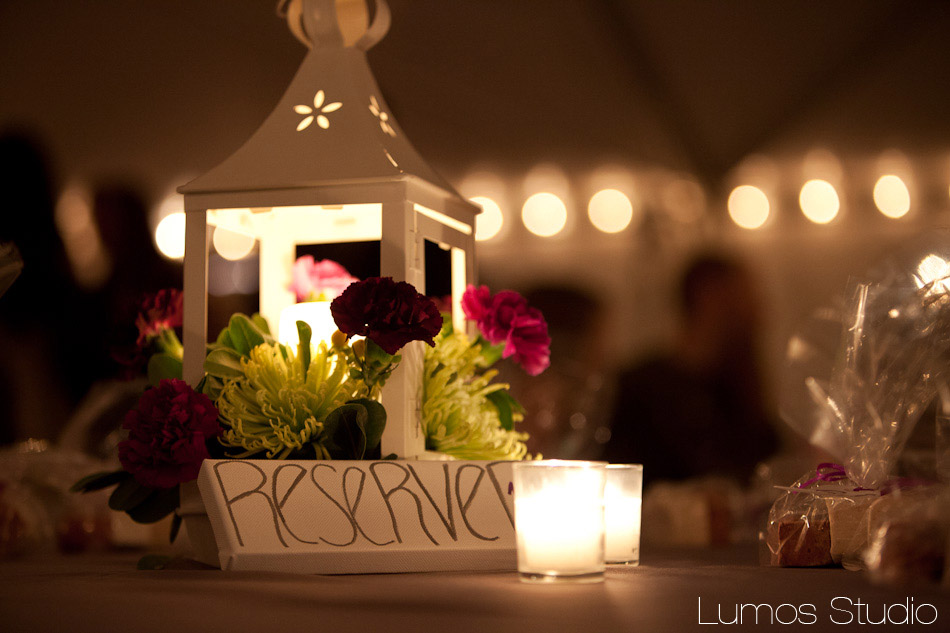 We loved the inclusion of the white pumpkins in the decor. Absolutely beautiful!
And finally, here's the awesomeness I promised you: a Cocky groom's cake!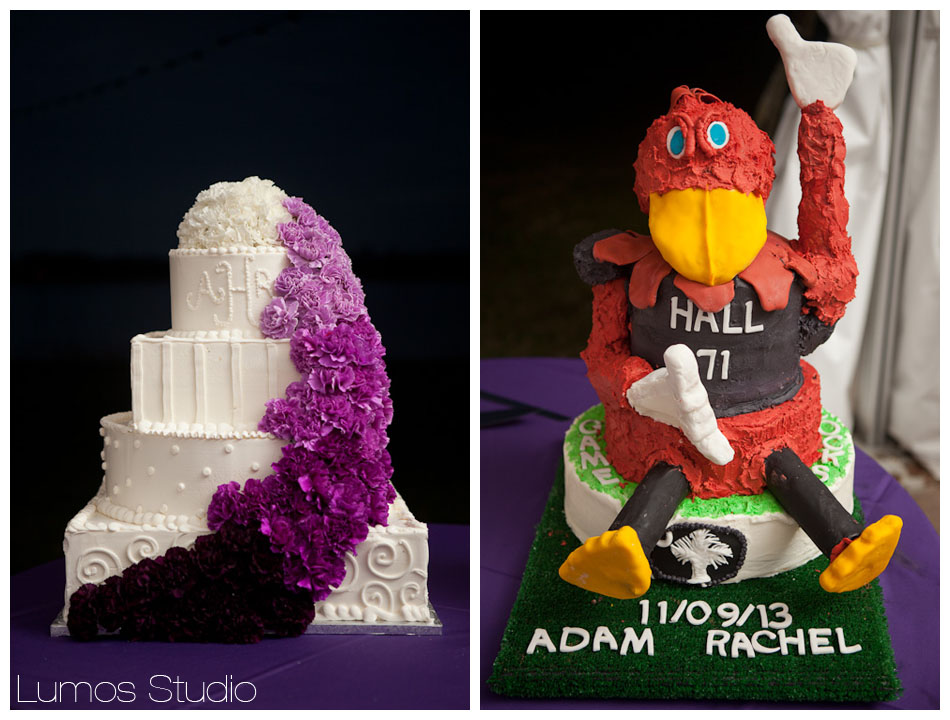 I didn't actually get to have any, but I'm assured it did not taste like chicken.
Huge thanks to Lynn at the Island House for keeping everything running like a well-oiled machine, as well as just generally being a delight to be around.
Most of all, thank you to Rachel and Adam for letting us be a part of your wonderful, beautiful day. We wish you a lifetime of happiness together!