Joie & Chris: Married
Summer is finally here, and you know what that means: a flood of blog posts from Lumos Studio! I'm not sure whether there will be another TEN (business) DAYS OF BLOGGING, but it seems like a possibility right now.
To start with, we're going to celebrate the wedding of Chris and Joie. These two were married on a beautiful (if famously hot) South Carolina day at the Seibels House and Garden. Chris and Joie are a fantastic couple and obviously overwhelmingly in love. Wendy and I both love the way they look out for each other, even if it meant Chris shooing us away so that he could have some alone with Joie before the wedding. And Joie–when she looks at Chris, you can just tell she has his back and that she knows that he has hers. They're a beautiful pair.
Anyway, enough of my blathering. Here are the pictures!
(Don't forget about the guys.)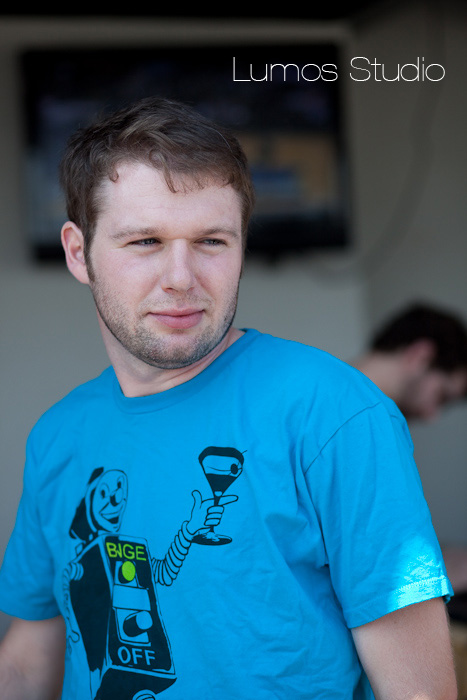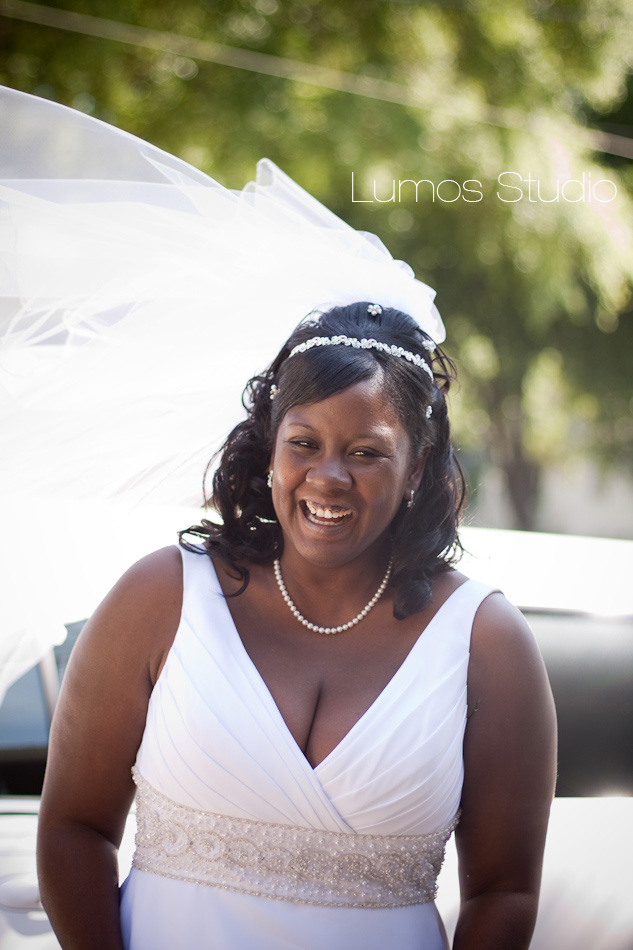 I swear we did not set up these next two photos.
Chris and Joie opted to have a "first look" before the ceremony. That gave them a chance to spend a few moments alone together and gave us a chance to get these uninterrupted photos of the two of them seeing each other for the first time on their wedding day.
The party next moved on to the Columbia Museum of Art…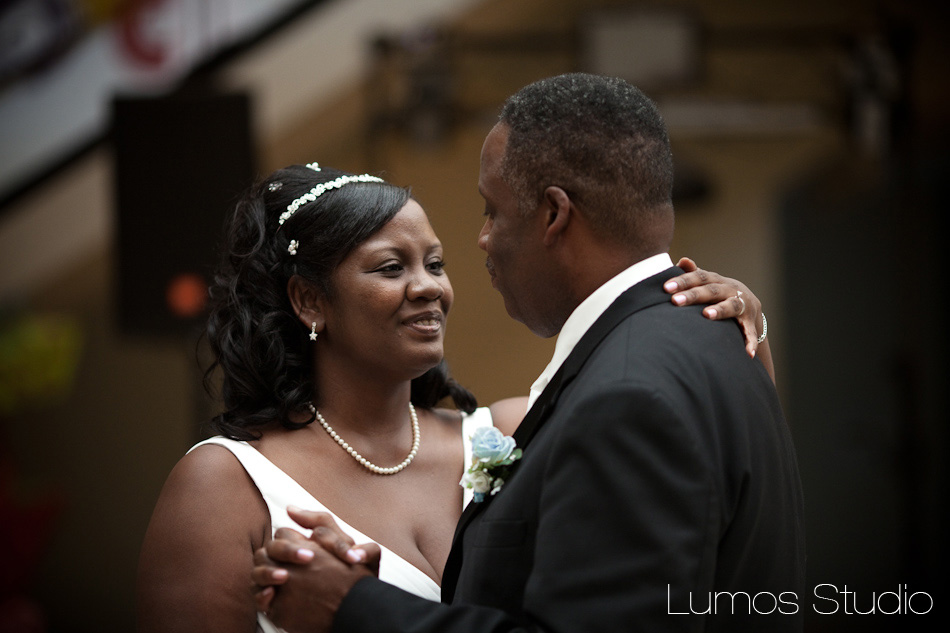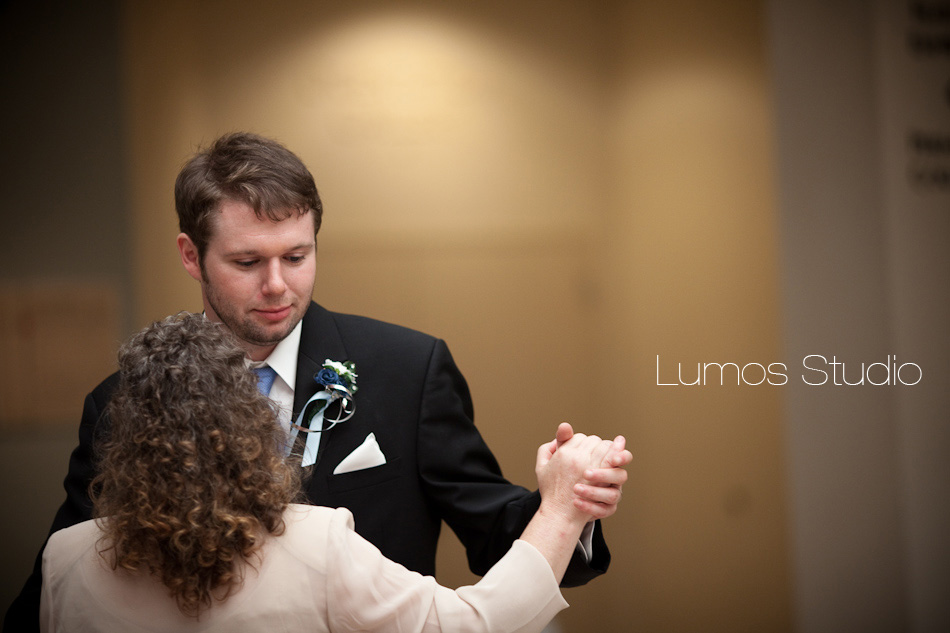 We don't know exactly what was hanging from the ceiling, but it looked dangerous!
[Update: The chandelier is by artist Dale Chihuly, who looks fairly dangerous, himself.]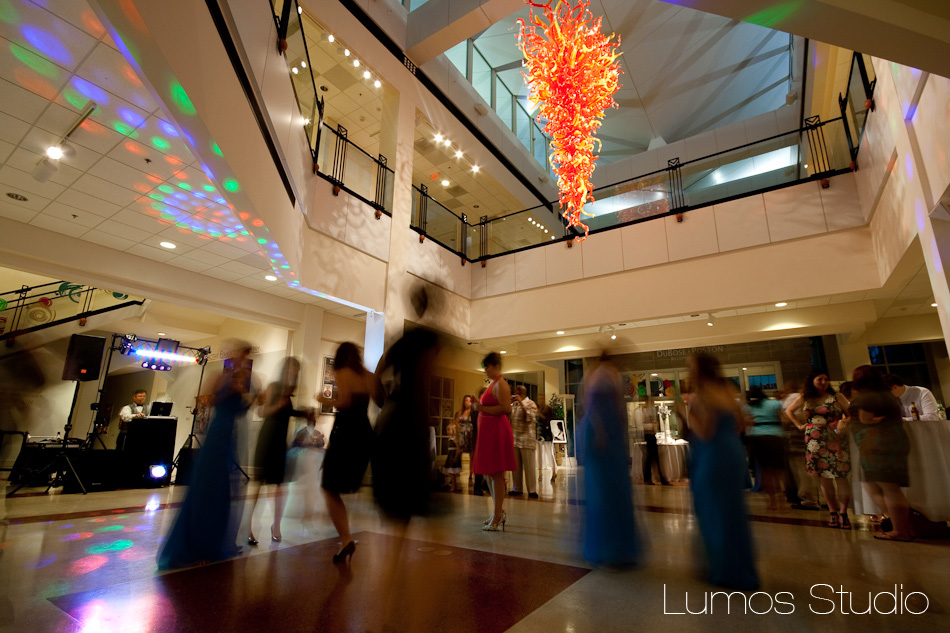 Chris dancing for joy at his good fortune in marrying Joie.
Chris and Joie, it was wonderful celebrating with you and your delightful family and friends. May you continue to delight and delight in one another for many, many years to come!