Carolina CrossFit Famously Hot Showdown – Day 1
Once again, it's time to return to the theme of people who are in way better shape than I (J.P.) am!
Last year, you might remember, we photographed Carolina CrossFit's Famously Hot Showdown. This year, we returned for not one, but two days of events, this time located inside their Laurel Street location. If you don't know much about CrossFit (or if you just want to see some more photos of people who look like Greek gods and goddesses (Why do we only associate Greek gods and goddesses with great abs?  Nice marketing, Greek pantheon!)) I'd suggest checking out our last post on Carolina CrossFit here.
But you're not here to listen to me tell you about the competition, you probably want to see very fit people engaging in feats of athleticism that would leave me gasping for air, a defibrillator, and probably a milkshake.  So here are some highlights from day 1. (Day 2 here!)
(Note: all 1400+ images from both days can now be seen and ordered here.)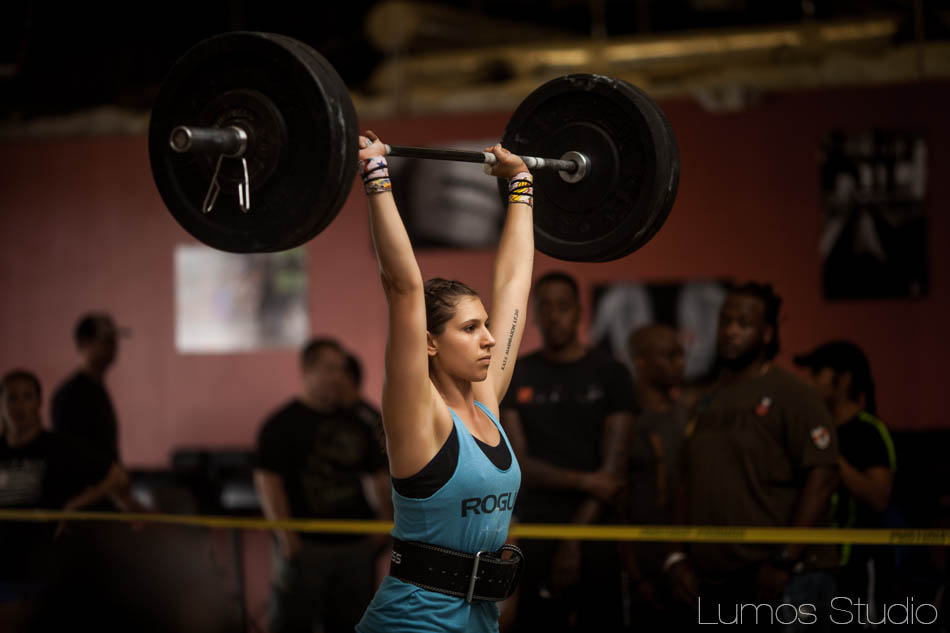 One of the most fun parts about shooting fitness is the great faces people make.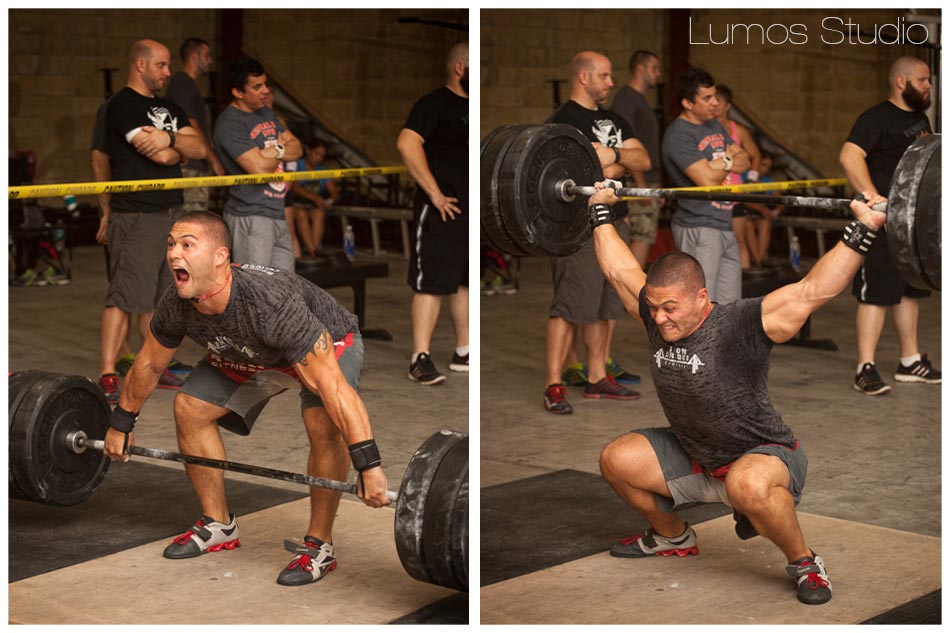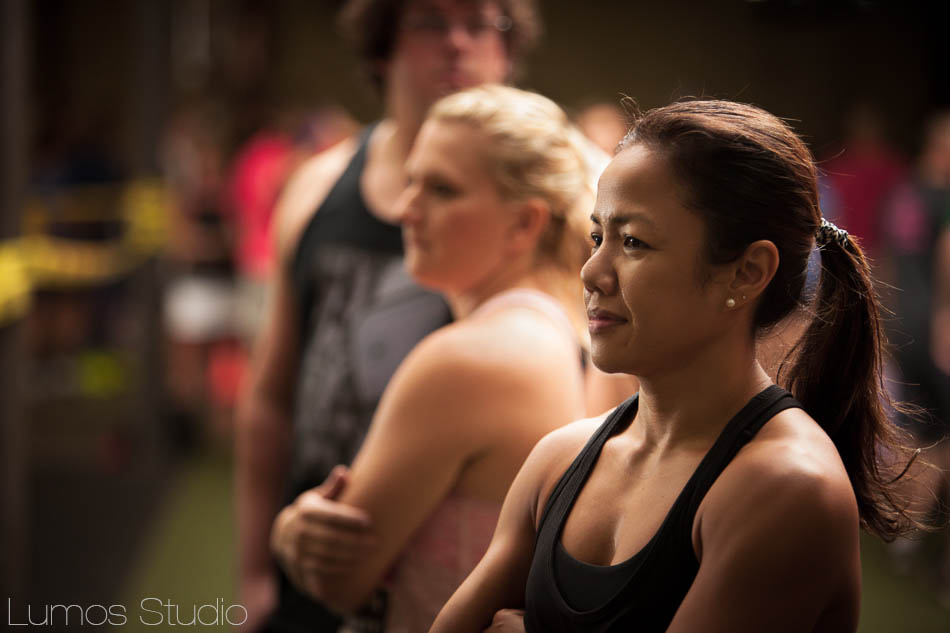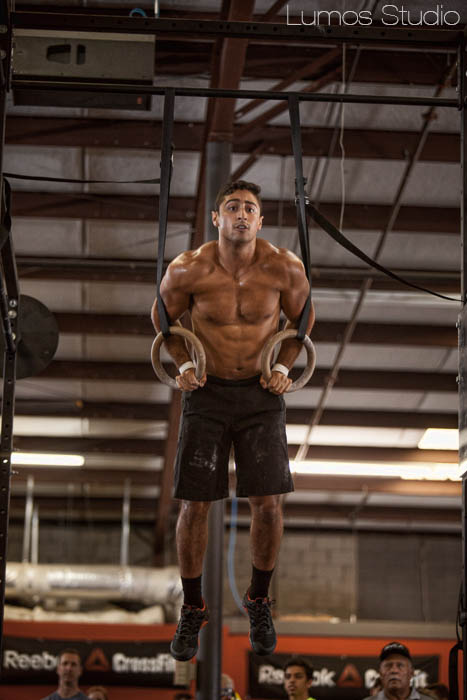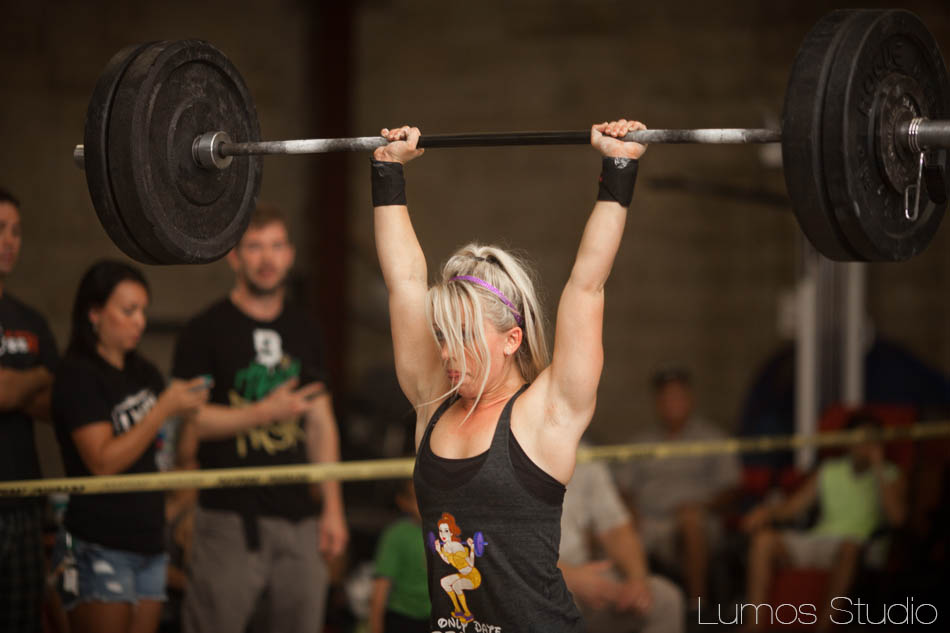 The DJ kept the music loud and pumping all weekend long. (For some reason, there wasn't a lot of Iron and Wine played.)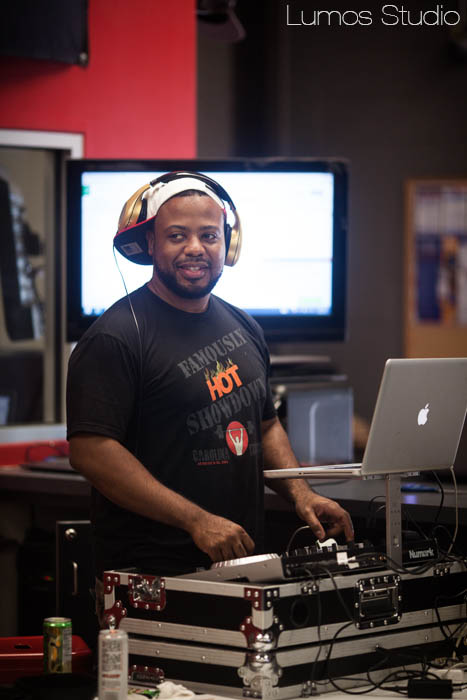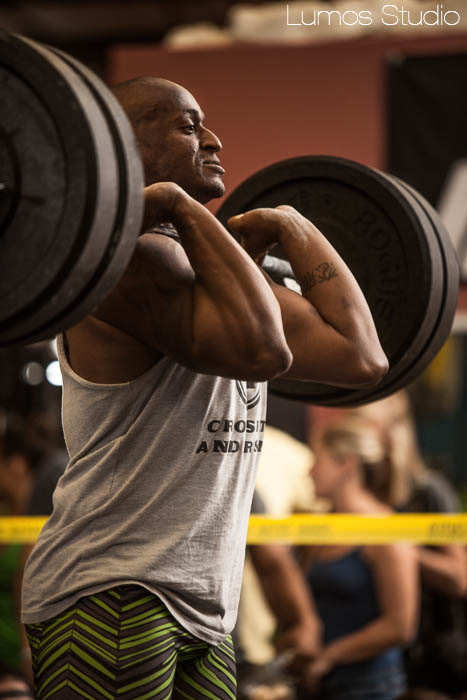 I didn't catch this athlete's name, but Wendy and I both loved photographing her. She smiled the entire time she competed. There may be something to it, too, because I'm pretty sure she won her division.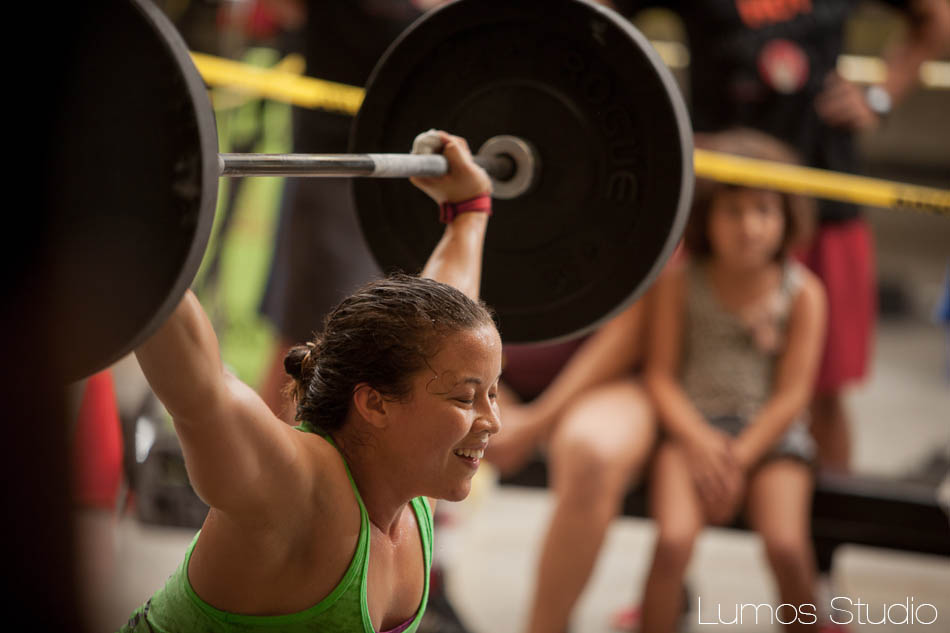 Speaking of positivity, it's one thing that I just can't get over about CrossFit–the overwhelming sense of camaraderie that exists among those who enjoy/endure it. As absolutely disciplined as these people are, as strong as they are, I didn't catch even a whiff of macho posturing at this event. Everyone was kind and supportive of one another. It's a refreshing break from a lot of what you see in sports.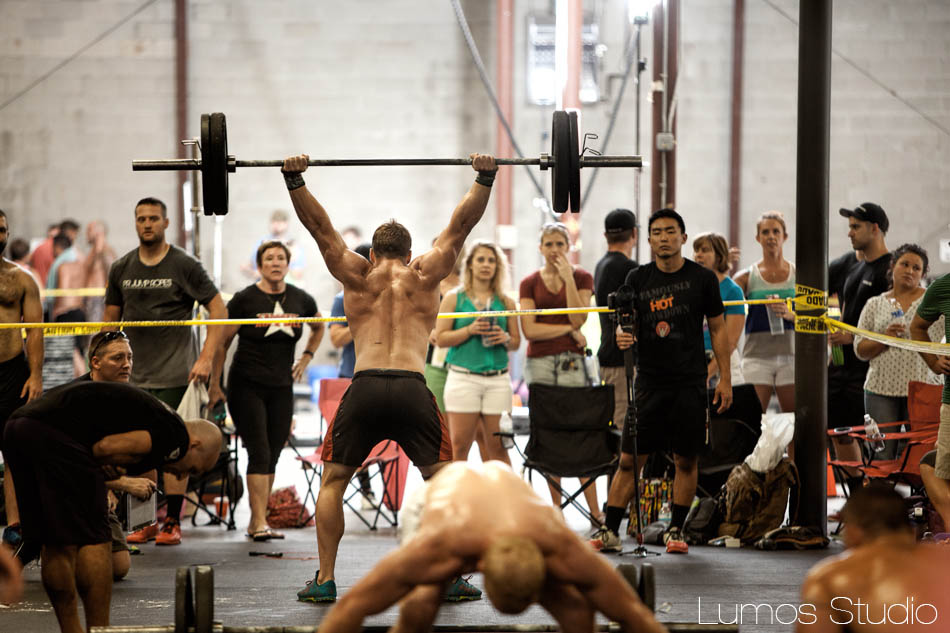 This is a muscle up. It's basically a chin-up, on rings, where rather than getting your chin above your hands,  you get the entire upper half of your body up there. It's every bit as easy as it sounds and there were lots of them this weekend…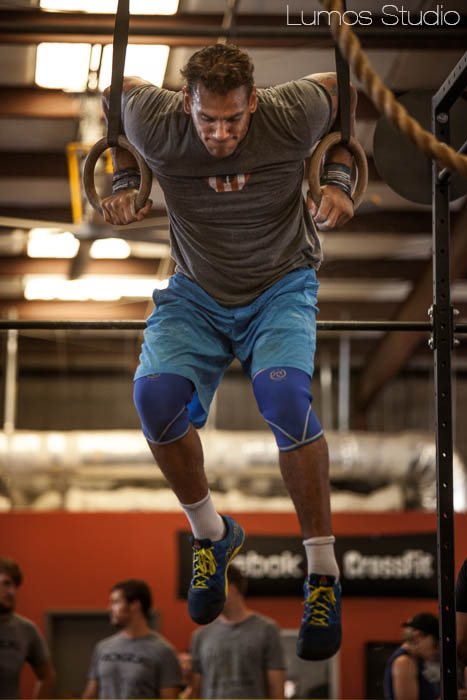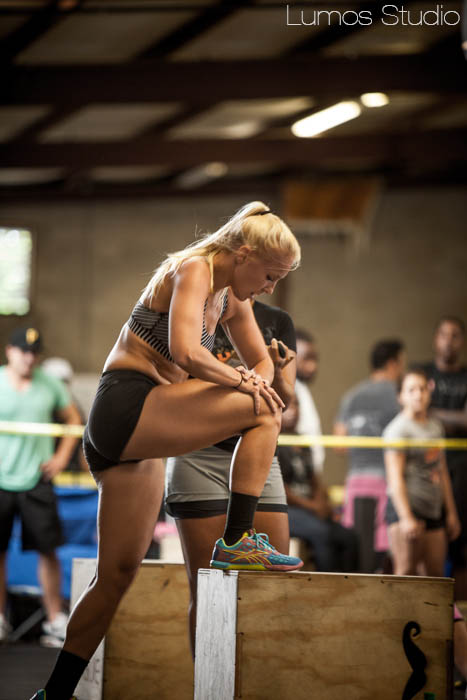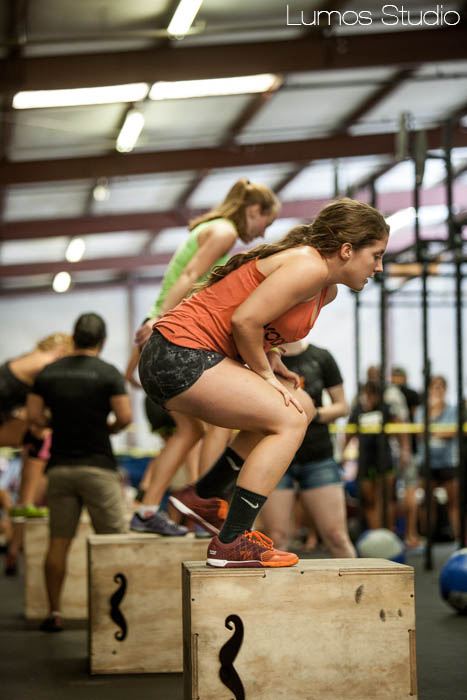 As you can imagine all this was pretty exhausting.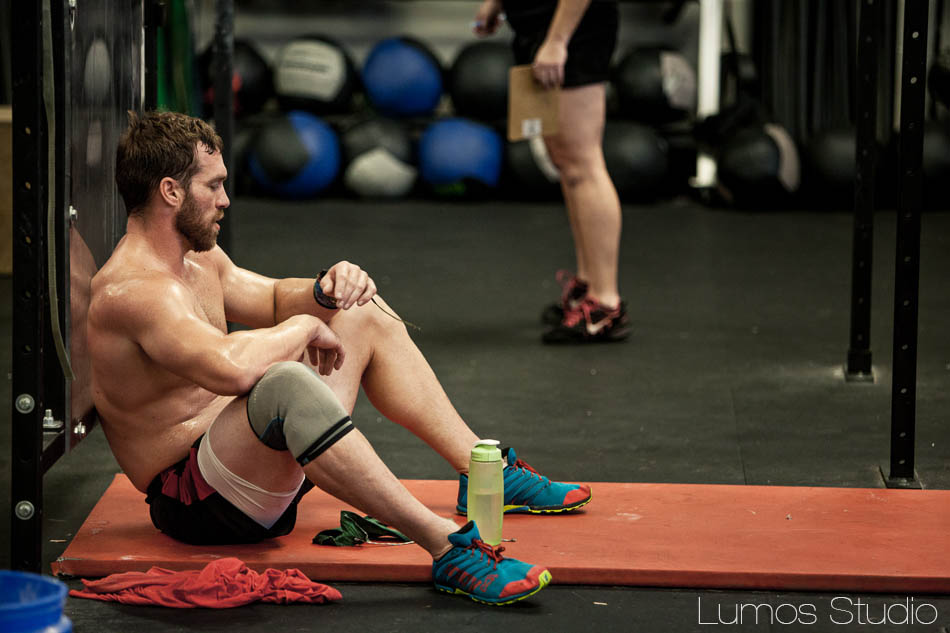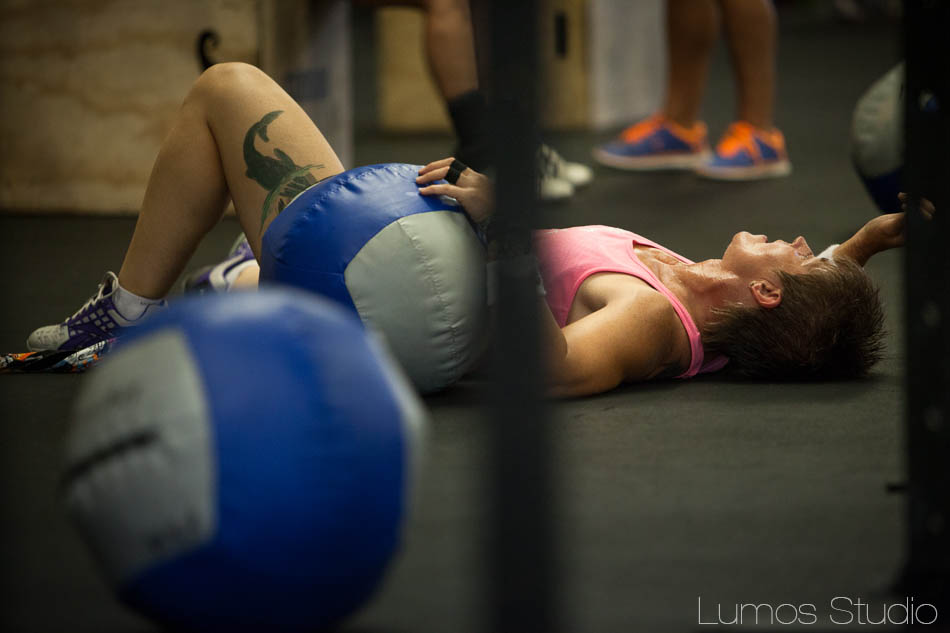 The sad thing is, that's what I felt like doing after photographing these folks. It's probably time I get my butt back down to Carolina CrossFit and let Paul whip me into shape. If you see me there, please say 'hi'. I'll be the one panting on the floor after the warm up.