Dog Portrait: Sir Chubbs II
Amie and Chris are an absolutely awesome couple whose wedding we'll be photographing next May. When Wendy and I sat down with them to talk about their photos, we asked if there were any specific photos they felt they absolutely had to have. It turns out there was only one: a photo of their pug, Sir Chubbs II, wearing a tuxedo.
(Is there really any need for more introduction than that?)
Because Chris and Amie's wedding is outdoors, Chubbs won't be able to be in attendance. We learned from them that due to pugs' shortened breathing passages, they can't really stand to be out in the heat for extended periods. So, since Chubbs couldn't be a member of the wedding party, Amie and Chris dressed this precious pooch up in tails and a bow tie for his own pre-wedding portrait just before their engagement session.
Meet Sir Chubbs: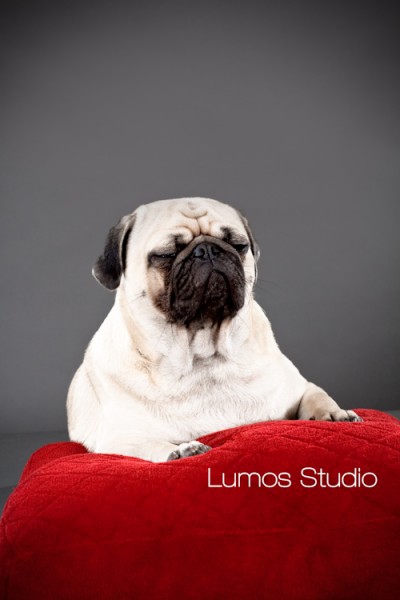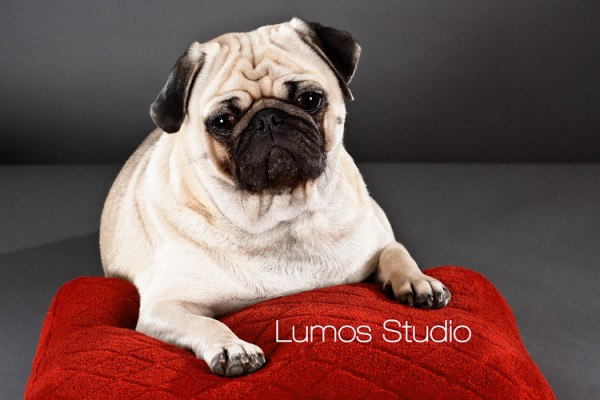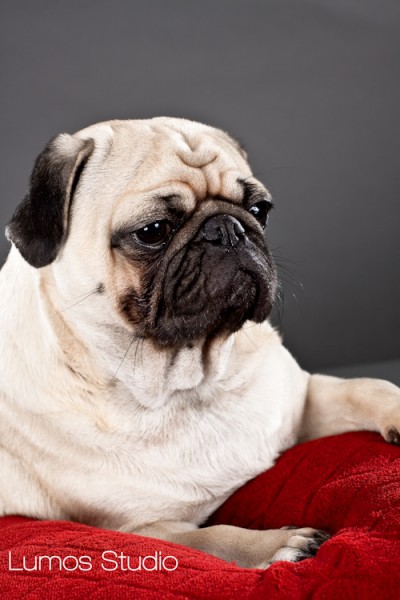 After a few casual poses on the pillow, Chubbs changed into his formal attire.
(Wendy's mother said she thinks he looks like Winston Churchill in this picture.)
(Yup, his tail is sticking out from between his tails.)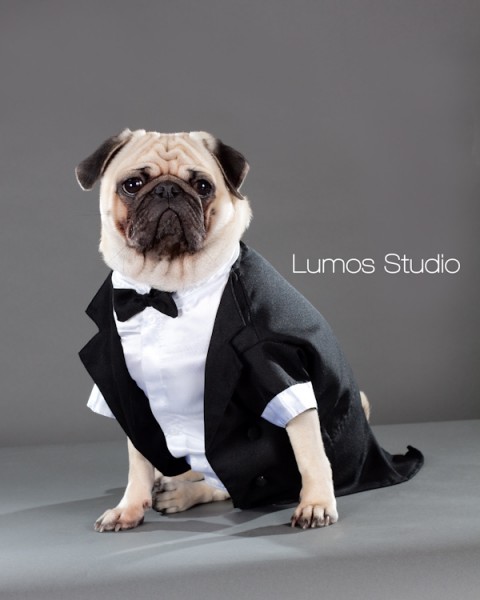 (If they ever make an all-dog version of Oceans 11, Chubbs is a shoo-in.)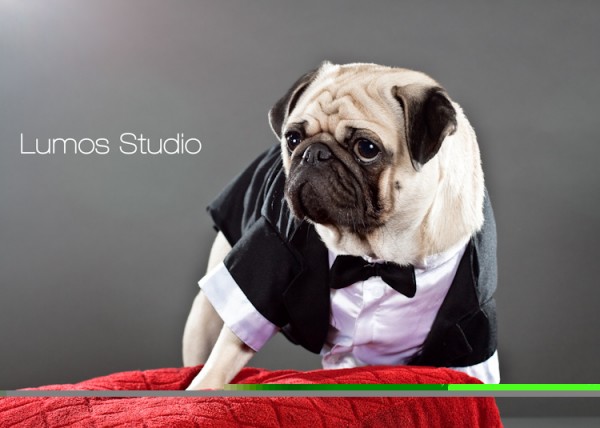 I have never seriously tried to photograph dogs before, figuring that it would be too hard to pose them and that the noise of the camera and the light from the flashes would spook them. Chubbs, though, was a real trooper, and Chris and Amie were terrific at keeping him where he should be and looking in the right direction. Still, after hundreds of shots and two different outfits, Chubbs had pretty much had it…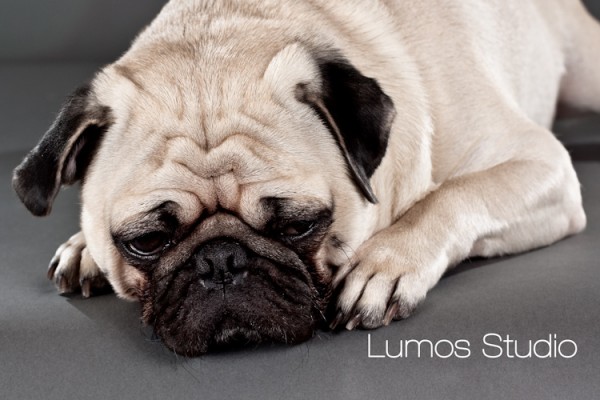 (Don't feel too bad for him. That expression could be exhaustion or the look a dog gets when he has been stuffed to the brim with doggie treats.)
We actually did photograph Chris and Amie, but we figured Chubbs deserved his own post. Nonetheless, here's Chubbs with his mom and dad, of whom you'll be seeing more soon.
Remember, sharing is caring, so if you'd like to share Sir Chubbs II with your friends, you can do so easily by clicking on the links below for Facebook, Twitter, or the social whosamawhatsie of your choice. I'm not saying the ghosts of Christmas past, present, and future are going to visit you if you don't share, but why take the risk?
More to come!