Gyrotonic Columbia
Happy New Year, friends and clients!
We hope you enjoyed a big helping (or three) of dressing this holiday season and maybe even one too many cups of hot cocoa.  I certainly did.  With that in mind, here's a fair warning before you keep scrolling.  If you haven't yet made any New Year's resolutions, the images you are about to see will make them for you.  Don't worry.  You're not alone.  I'll see you at the gym.  Or better yet…
"What is Gyrotonic?" you might ask.  We'll get to that, but first, meet Miriam and Rosey, instructors at this uniquely butt-kicking workout and conditioning studio in Columbia, SC.
Seriously, it is one of a kind.  Not only is it rare to find a Gyrotonic studio anywhere in SC, but this one is owned by Miriam Barbosa, one of Columbia, South Carolina's treasures.  Let me fill you in…
In addition to being an Authorized Master Trainer of the Gyrotonic methodology, Miriam is an expert in the fields of dance and choreography.  She is a former member of the acclaimed Martha Graham Dance Company and founder of the South Carolina Contemporary Dance Company.  We're talking "artiste" pronounced the way you learned it in French class (but with no pretensions).  Here is an interview with Miriam on ETV.
I had the privilege of being one of her students when she was Associate Artistic Director of the USC Dance Company and Assistant Professor with the USC Dance Program.  She.  Is.  Amazing.
And here is another woman I admire deeply.  Rosemary Carnes has been a dear friend since high school when we studied dance together at the SC Governor's School for the Arts and Humanities.  When we reconnected several years after college, I learned that she had become a professional trainer at Gyrotonic Columbia.  Simply put, Rosey is beauty, strength, and grace in one.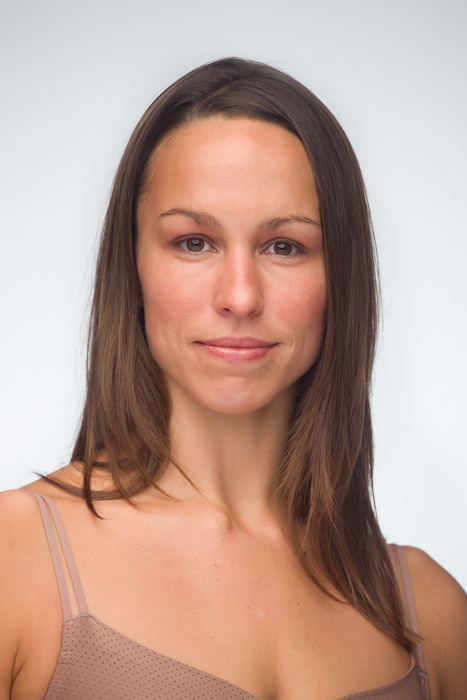 This is the part of the post where J.P. says, had it been his post, he would have written…
"And here's something really cool that I can't do…"
"…and something else I can't do…"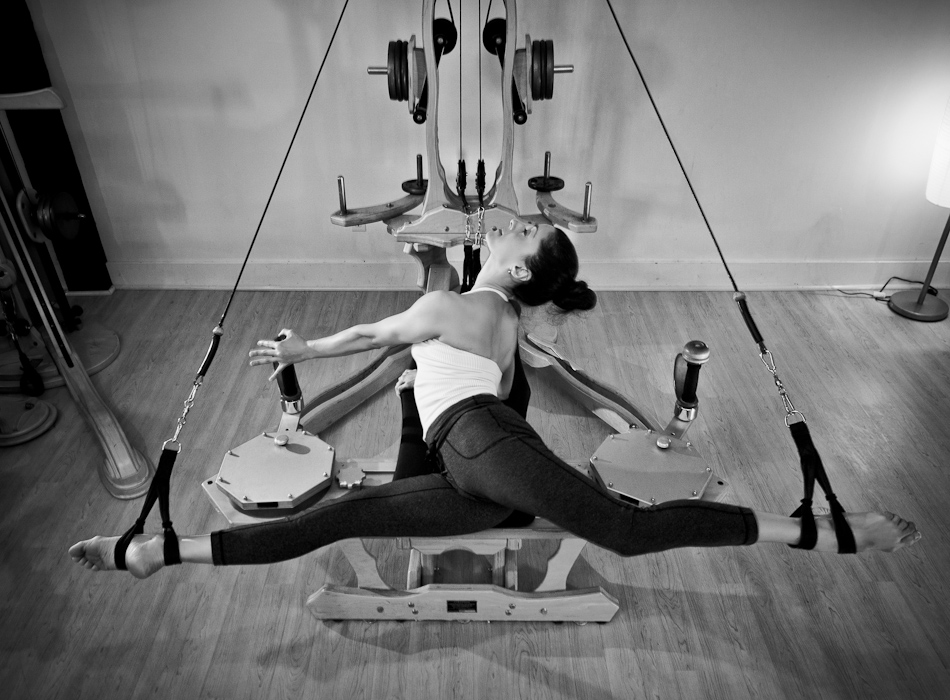 "…and something else…"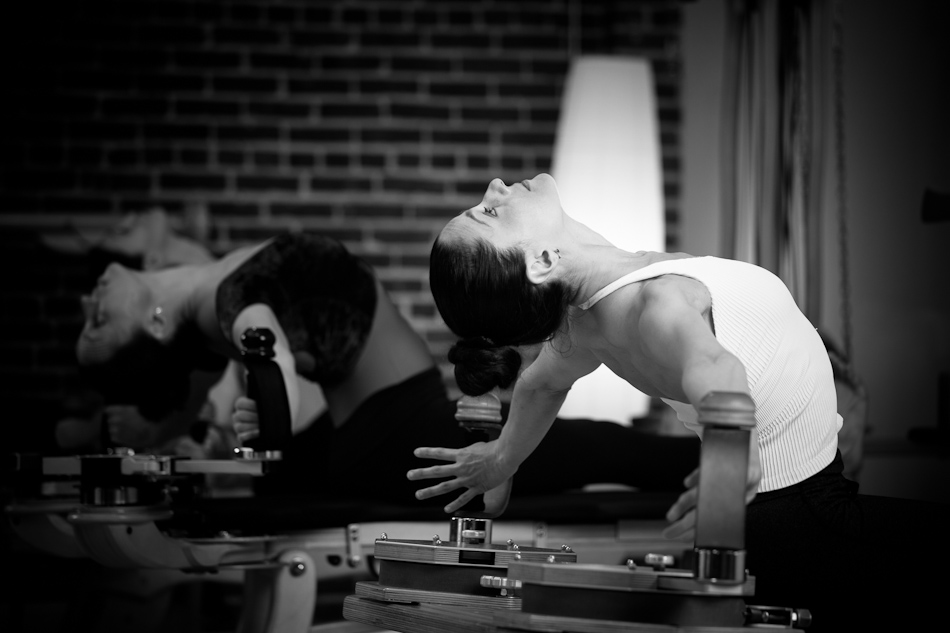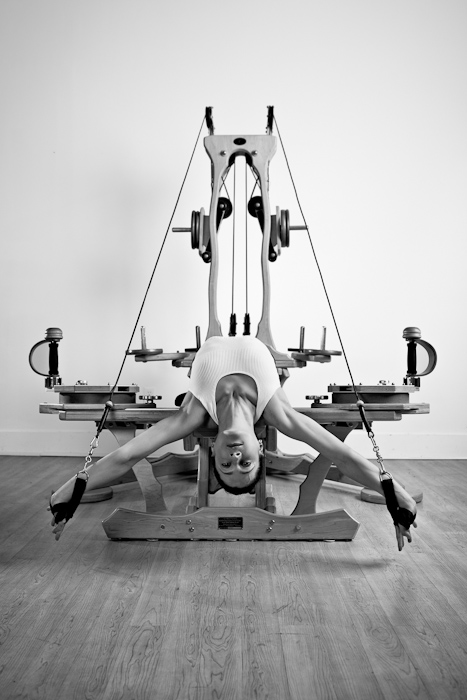 …which brings us back to what you may have been wondering all along.  What kind of exercise is this?  Well, I won't pretend that I can do the moves you just saw with such finesse, but I've had the chance to experience the Gyrotonic method first hand with these ladies, and I can honestly say that it is for everyone!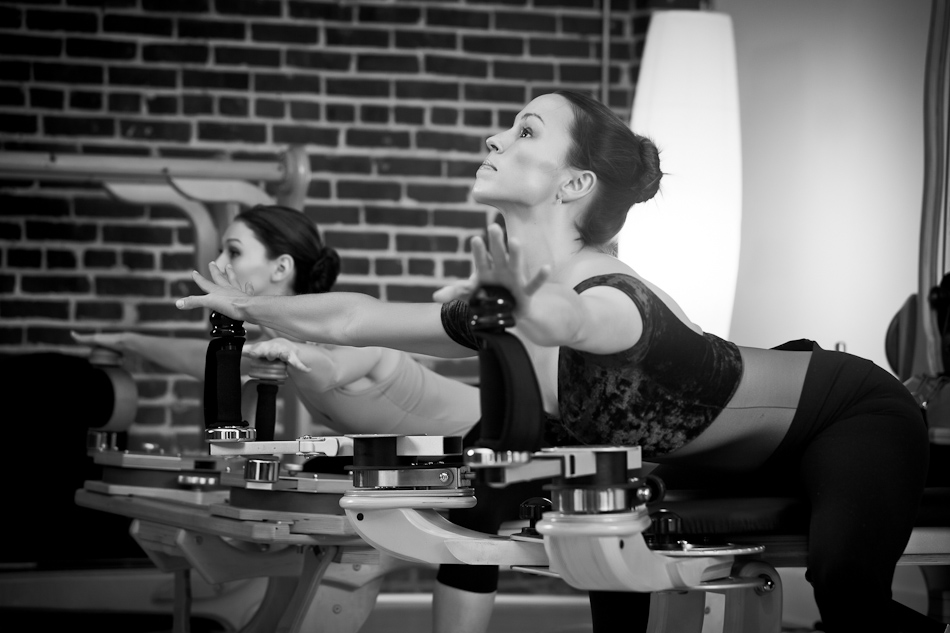 Yes – everyone.
Juliu Horvath, a man with his own interesting story, developed the Gyrotonic exercises, equipment, and technique.  Many of the movements give you the sensation that you're swimming, doing yoga, or dancing.  What's not to love?  Though you're working your body the whole time, the movements feel wonderful.
With the right trainers (see images above and below), anyone can do them and improve strength, stamina, flexibility, and coordination!  No dance, swimming or yoga background necessary.  Promise.
Miriam and Rosey are people you need to know.  They are caring trainers, knowledgeable instructors, and just downright fun.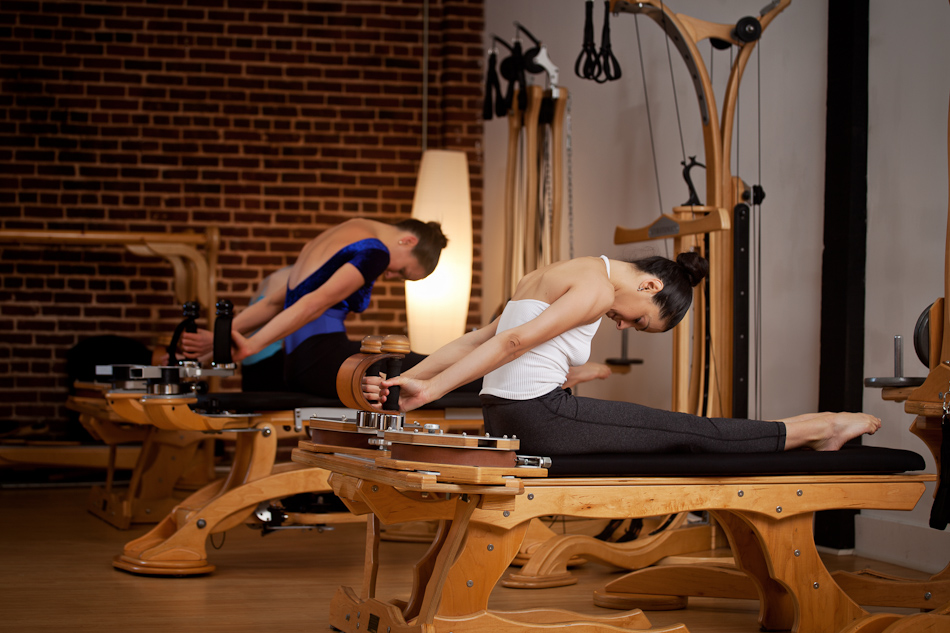 Here's some proof that they work well together.
After a Gyrotonic workout I feel…hungry.  But after that, I feel like my body has loosened, opened up–like I can, after a long, stressful, exhausting week, finally breathe.  So start the New Year off right, and come check out a class.  Afterward, maybe we can grab a sandwich.